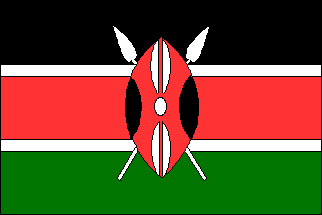 BANKING
& FINANCIAL SERVICES
Copy Cat has a wide and varied experience of the Finance sector for over 25 years. Our experience ranges from dealing with traditional banks to asset management insurance institutions and brokerages.
Banks are operating in a challenging environment of rapid economic change, more technology-savvy customers, thinner margins, and increasing regulations. To attract new customers, many banks are looking to adopt an omnichannel banking strategy to optimize their retail channels based on customers' preferences to offer more personalized financial services.
But not only are your customers increasingly tech savvy, so is your workforce. The best and brightest next generation employees require their workspace to move with them. Whether enabling work to be done on a "bring your own device" (BYOD) smartphone or tablet, accessing their virtualized desktop across various endpoints, or empowering a subject matter expert to service banking customers wherever they may be physically located, employees want this kind of flexibility today.
Maximize the potential of your people and resources to deliver a superior customer experience across banking channels. Our proven solutions for Financial Services unify and virtualize your organization's data, applications, and human expertise, providing the agility and efficiency that enables the workplace transformation required to stay ahead of your most demanding customer's needs.
Solutions for Banking & Financial Services sector include but not limited to:
Next Generation Data Center Solutions

Disaster Recovery and Business Continuity Planning for real time dealing and financial management systems.

Security Policy procedure and Policy Enforcement Points for mission critical financial applications

Multi-layered Security solutions to meet stringent compliance requirements.

Implementation of Business Applications like CRM, ERP, Business Intelligence and DMS Solutions

Regulatory Compliance Solutions

Managed Infrastructure and Support Services

Secure, high performance database implementation, support and management for mission critical financial applications

Application and Infrastructure security assessment (vulnerability and intrusion testing)

Big Data and Analytics Solutions

Enterprise Network solutions to provide Network as a platform to address the demanding needs of digital age.

Contact Center and Recording Solutions

Unified Communication Solutions

Physical Security through Analytics based Access Control & IP Video Surveillance Solutions

Digital Signage solutions
Some of our customers include:
Kenya Commercial Bank, Equity Bank, Dubai Islamic Bank, Mayfair Bank (in formation), Bank M, Stanbic Bank, CFC Stanbic Bank, Prime Bank, Commercial Bank of Africa, Jamii Bora Bank, Amana Bank, NMB Bank, Eco Bank, Barclays Bank, Britam, CIC Insurance, Saham Assurance, Housing finance, Jubilee Insurance, Phoenix Insurance, AON Tanzania, Finca, Pride Micro Finance, APA Insurance, PAX Insurance, Kenya School of Monetary Studies.
​