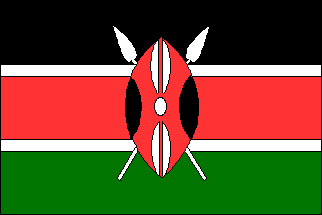 Collaboration Solutions
Working together, people can achieve extraordinary things. Improve collaboration with technology that empowers people to engage and innovate -- anywhere, on any device.
We provide comprehensive solutions in:
Unified Communications

Video Conferencing

Cloud and Hybrid Collaboration Solutions

Contact Center solutions
Unified Communications
Combine collaboration tools into a single solution to help your employees, customers, suppliers, and partners communicate quickly and easily.
Unified communications is an increasingly important investment for organizations looking to improve productivity and responsiveness while reducing IT costs. With our Cisco based Collaboration solutions, we converge voice, video, and data collaboration around a shared IP-based infrastructure, which simplifies making calls, sending messages, or joining audio or video conferences.
Empower your employees to engage and innovate anywhere, on any device, any time, with industry-leading technology. We provide family of all-in-one, end-to-end collaboration solutions designed for fast-growing enterprises. Get a simpler, faster, and better way for every employee to collaborate inside and outside of the organization with technology that can scale as you grow.
Our solution comprises of:
End-to-end collaboration capabilities include voice, video, conferencing, messaging, instant messaging and presence, mobility, and more, for every user.
Preconfigured virtualized servers with ready-to-run virtualization software and ready-to-activate collaboration applications make setup quick and easy.
Our modular, stackable design scales for future needs and growth; simply add more servers to increase support capacity.
Video Conferencing
Now, you can experience business quality connections by integrating video conferencing capabilities in every collaboration interaction. As the workforce becomes more mobile and distributed, leaders recognize the benefits and growing impact of video conferencing as a key part of collaboration. Video is becoming more pervasive as a business tool. Case in point: Now that most desktop and mobile devices have cameras, nearly anyone can join online meetings and do video conferencing.
People are becoming more comfortable with video conferencing. When travel budgets are reduced, video conferencing saves face-to-face meetings from being reduced to faceless phone calls. Since most communication is non-verbal, video conferencing allows for better communication compared to audio-only calls.
Use video conferencing to improve communications, relationships, and productivity by helping people meet face-to-face over distance. This helps you:
Improve decision making by reducing communications delay

Build trust and understanding across cross-functional and diverse teams

Reduce employee travel, real-estate costs, and environmental impact

Encourage knowledge sharing with employees, partners, and customers
Video conferencing is all part of engagement and making it easy and natural for people to collaborate. New technology makes video conferencing experiences available anywhere, and as easy as voice. In many cases, these experiences are better than being there.
Deploy technology that is easy to use, deploy, maintain, and integrate. Users get intuitive interactions, less dependence on IT, and a single identity across all devices. IT gets unified call-control and management platforms to simplify administration, deployment, and troubleshooting. An integrated end-to-end video conferencing architecture uses the intelligent network for highly secure, reliable, more comprehensive, and overall better user experiences.
We provide:
Collaboration Meeting Room solutions

Affordable IP phones & Desktop Video end points

Meeting rooms of all sizes solutions

Immersive experience solutions
Talk to us today for:
Comprehensive portfolio of Video Conference solutions for all sizes based on Award winning Cisco Telepresence Video Solutions.
Our expertise and references in the East African region can be matched by none.
Cloud & Hybrid Conference Solutions
Extend the value of your existing investments. Open and interoperable solutions allow you to take advantage of new cloud services and 'cloud-connect' them with your existing infrastructure. We offer a wide range of solutions from the Cisco Cloud, private cloud solutions
Through our Partners Cisco we offer a broad range of cloud-based collaboration services to meet customer and partner needs. We deliver these services directly from the Cisco Collaboration Cloudand by enabling customers and service providers to host their own services from customers' private clouds.
Some of the solutions we offer include:
Cisco Spark

Cisco WebEx Meeting applications

Cisco Collaboration Meeting Rooms
Contact Center Solutions
Provide better customer care by delivering personalized Omni Channel experiences that satisfy your customers.
According to the Global Center for Digital Business Transformation [25], digital business transformation is a journey to adopt and deploy digital technologies and business models to improve performance quantifiably. Digital business transformation is taking place across all industries with such speed and depth that it's threatening to displace incumbents and redefine industries altogether. This phenomenon, also known as digital disruption, is partly caused by empowered consumers who have adopted digital technologies in their daily lives and, in the process, raised the bar regarding the customer experience they expect in their interactions with businesses. The interactions customers expect today are often described with adjectives such as seamless, smooth, simple, continuous, delightful, transparent, and so on.
For decades, particularly in the retail and consumer banking industries, the interaction with customers has been conducted through storefronts and remote office branches. Those physical distribution assets, known as "channels," expanded to call and contact center channels in the 1980s. The expansion included virtual channels with the advent of the World Wide Web and, more recently, mobile and social media, which have experienced an explosive growth in adoption. Most businesses adapted through organic growth, which took place as each new channel was added or layered upon existing infrastructure, each with its own technology footprint, processes, and people. Usually, the technology, processes, and organizations were optimized to handle customer interactions within the boundaries of the new channel. As time went by, businesses evolved an IT and operational footprint that, when taken as a whole, exhibited inefficiencies, redundancies, and inconsistencies. As a result, the individually optimized "islands" of technology, processes, and organizations supporting each new channel made interactions less.
Create the foundation for positive customer service and more effective customer relationships, a primary factor in building a stronger business. We offer Cisco Customer Care products to improve collaboration with customers:
Escape from the largely reactive mode of traditional call centers and engage more proactively with your customers

Promote true customer intimacy, satisfaction, and loyalty

Connect people with the information, expertise, and support they need when and where they need it most
Transform customer care from simple phone transactions to rich collaboration experiences that you can customize to meet the needs of individual customers. Cisco Customer Collaboration products can help your organization in four critical ways:
Build Competitive Advantage: Use voice, web, email, video, chat, analytics, and social media to personalize customer service.

Accelerate Time to Resolution: Advanced communications help agents quickly identify and resolve potential problems.

Enhance Customer Satisfaction: Help customers quickly access agent assistance.

Increase Revenue Opportunities: Create more productive sales opportunities.
Talk to us today for
Comprehensive suite of Customer care solutions that encompasses Omnichannel Contact Center, Recording, campaigns, workforce optimization, Self Service, Wall boards etc.
We work with Industry leaders such as Cisco, Verint, Zoom, Servion and others to provide transformational customer care solutions.