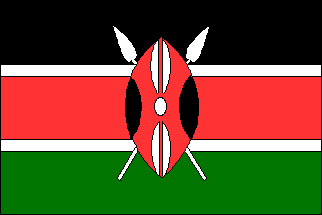 Copy Cat has extensive and varied experience of the central Government sector for over 25 years in the East African Region. Our experience ranges from delivery of a wide range of Consultancy and ICT solutions to national and international Government and a broad range of other Government Departments and Agencies.
Governing in the 21st century presents new challenges for public officials. Technology is changing the ways we interact as global citizens and how we govern. With billions now online, citizens expect to connect with governments and public sector agencies in a secure, seamless, and reliable environment. Public service employees need to collaborate across multiple agencies and geographies in real time.
Government officials around the world are exploring new ways of doing things in order to cope with the challenges of globalization, economic uncertainty, emerging technologies, and a more connected citizen base. The solutions to these challenges have two factors in common-connecting people and maximizing resources in radically new ways.
Some of the solutions that we offer for Public Sector includes:
Next Gen Data Center Solutions, creating Cloud solutions for shared services

Disaster Recovery and Business Continuity Planning for mission critical government applications, systems and infrastructure.

Industry Specific E-Government Solutions like;

Transport Integrated Management Platform

Intelligent Traffic System

Smart Grid Solutions

Lands Management Systems

Policing Solutions

E-Health Management Solutions

Revenue Collection Systems

Citizen Services

Cyber Security Solutions

Digitization solutions

Connected Justice solutions

Public Safety & Security Solutions.

Telepresence & Video solutions

Collaboration Solutions

Enterprise Network Solutions
Some of our customers in the region include:
East African Community, Judiciary, KenGen, Kenya Power, Kenya Pipeline Company, Kenya Revenue Authority, ICT Authority of Kenya, Kenya Ports Authority, Insurance Regulatory Authority, Min of Science & Technology, Rwanda Development Board, Nairobi City Council.