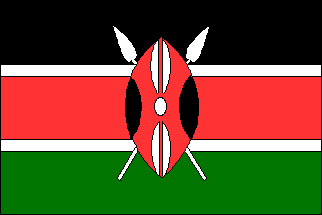 Copy Cat has a wide and varied experience of the Hospitality sector for over 25 years. Our experience ranges from dealing with Hotel chains to standalone hotels and convention centers.
Our Hospitality solutions deliver sophisticated services that differentiate your brand and create a personalized experience for each guest.
This comprehensive suite of solutions helps hotel owners and operators:
Support the newest mobile applications and wireless services

Improve operational efficiency by reducing expenses, such as energy costs

Generate new revenue streams through next-generation technologies
Hospitality organizations are no stranger to customer expectations. Those in hospitality have always been deeply entrenched in customer satisfaction and sensitive to changing consumer preferences and industry trends. The mobile trend with its always-connected consumers who have loyalty apps and experience review/rating websites at their fingertips further drives the rising expectations in hospitality.
59% of travelers expect a home away from home experience when they are traveling—this certainly resonates with those in the hotel industry who have many business travelers and leisure vacationers arrive onsite. People are used to having Wi-Fi at home and 3G or 4G LTE at their fingertips—in fact 88% of travelers expect Wi-Fi to be free from hospitality organizations across the board—from restaurants to spas to hotels.
The customer experience is worth $1.5Billion to the hospitality industry, so losing out on those satisfaction ratings because of Wi-Fi just isn't worth it. But imagine if you can take that experience beyond just the Wi-Fi? Sure you can make a customer happy with a hotspot, but what if you could own that experience and bring your venue to life?
Hotel of future - Network as platform
Our solutions answer four critical Business Goals for Hospitality Industry:
Enhance Guest experience.

Manage Operating Cost

Generate New Revenue Streams.

Improve Operational Efficiency
Our Solutions to Hotels of the future includes:
Converged Cabling Solutions for Intelligent Buildings

Enterprise Network Solutions for Wired & Wireless

Connected Mobility Experience

Smart Connected Parking

Access Control & IP Video Surveillance Solutions

Digital Media / Signage Solutions

Collaboration solutions

Next Gen Data Center Solutions
Some of our customers include:
Ole-Sereni Hotel, Intercontinental Hotel, Radisson Blu Hotel