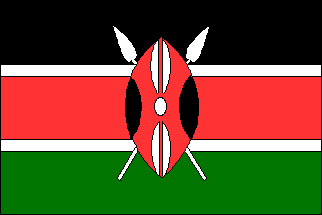 Copy Cat has a wide and varied experience of the Retail sector. Our experience ranges from dealing with Integrated developments, Multi-Brand Malls to Specialty Retail Outlets and Supermarkets.
The future of retail is increasingly mobile and personalized. It takes advantage of digital technologies to provide an engaging, entertaining experience for customers. Digital puts customers in control and requires retailers to meet customers where they are—on their desktops, in the store, or on mobile devices.
Personalize the Shopping Experience
our customers expect more mobile, immersive, and personalized experiences. Quickly create and deploy context-aware experiences that engage people on their mobile devices. Track inventory in real time with mobile apps. Communicate with shoppers using voice and video while they are on your in-store network. And at the same time, track customer demographics and interests for targeted ads and promotions.
Digital Signage for Retail
Increase sales, educate customers and employees on your products and company, and improve the customer experience. The Digital Interactive Experience offers a comprehensive suite of signage technology and applications that can help boost your business.
Energy Savings
Energy prices can fluctuate significantly, eating into your profits if they are not controlled. Lowering energy use is based on the principle that you can only manage what you can measure.
Energy Management for Retail solutions take full advantage of the network to improve energy measurement and access. They help you lower energy use and maintenance costs, and they can help enable alternate energy options. They provide you with the tools to respond to energy demands efficiently and cost-effectively.
Sophisticated Campaigns
Mobile is disrupting Retail, use it to your advantage. Build sophisticated campaigns that target your entire audience or individual and engage them along their purchase path in real time.
Keep customers coming back with targeted messages delivered right at the other store's door.

Build stronger offers and engagement in real time, based on who and where users are.

Leverage location analytics for a deeper understanding of traffic patterns and customer needs

Give your most valuable customers the VIP treatment, based on who they are and how they shop with our loyalty based solutions.
Smart Connected Parking
Enhance customer experience with our Smart Connected Parking solutions.
Some of our customers include:
The Hub Karen, Two Rivers, MAF Carrerfour, Tuskys