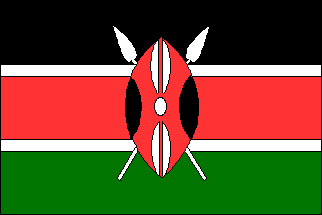 SERVERS, STORAGE
& VIRTUALIZATION SOLUTION
Cloud ready Computing Infrastructure
In today's digital age, your business must be agile to succeed and you need the right infrastructure foundation.
You speed time to value by continuously delivering new apps and services to customers, partners and employees. This requires a hybrid strategy that bridges physical and virtual environments in one open, agile innovation platform. Optimize critical systems running the business, and deliver the best environment for mobile and cloud-native applications.
IT has the opportunity to shine in a disruptive, complex world that is moving more rapidly than anyone ever imagined. With new, advanced automation and orchestration capabilities, IT can realize value faster by efficiently choreographing the functions of diverse infrastructure that has been built up over the life of the business.
We can provide Comprehensive solutions through our highest level of partnership with Industry majors such as HP, Oracle, IBM, Cisco to provide:
Blade Servers
Rack Servers
Modular Servers
In today's business climate, companies need to store and consolidate data more efficiently than ever. In many cases, server and storage consolidation results in simplifying complex IT infrastructures, which enables the ability for IT platforms to adapt to constantly changing business landscapes, providing a measurable competitive advantage.
Copy Cat recognizes customer's individual needs for a simple yet effective solution for data storage and consolidation and leverages its proven consultative process to provide Data Center Virtualization Services which drive business agility by simplifying business infrastructure to create a more dynamic and flexible data center.
Our customers achieve efficient use of resources in data centers by utilizing both storage consolidation and server consolidation combined with virtualization solutions.
The service includes four key components:
Needs analyses for use of virtualization within the enterprise;

Site surveys of current virtualization within the enterprise

Assessments and analysis of virtualization for servers and storage area networks against numerous designs, OEM solutions and key decision criteria;

Planning to provide technology roadmaps, budgets, and timelines for future design and implementation of virtualization strategies.
Businesses implementing Copy Cat recommended virtualization strategies experience energy savings, reduced footprint, faster application and service delivery, fuller IT management automation, and higher levels of business continuity.
Outcomes of this lead to:
Targeted Server Consolidation & Optimization: Virtualization makes it possible to achieve significantly higher server utilization by pooling common infrastructure resources and avoiding the need for one server for each application model.

Infrastructure Cost Reduction: With virtualization, you can reduce the number of servers and related IT hardware in the data center. This leads to reductions in real estate, power, and cooling requirements, resulting in significantly lower IT costs.

Improved Operational Flexibility & Responsiveness: Virtualization offers a new way of managing IT infrastructure and can help IT administrators spend less time on repetitive tasks such as provisioning, configuration, monitoring, and maintenance.
Improved Business Continuity: Eliminate planned downtime and recover more quickly from unplanned outages with the ability to securely backup and migrate entire virtual environments with no service interruption.
Unified, Virtualized Storage Solutions
What do today's most innovative organizations have in common? They're the most enthusiastic adopters of Hybrid Cloud. Organizations running a significant number of workloads in a hybrid cloud environment:
Increase business agility

Reduce IT operating costs by 24%*

Reinvest savings towards digital transformation
Whether you're just starting out or pushing your existing deployments to the next level, our industry-leading portfolio puts you out in front. Modernize your data center, embrace hybrid cloud and deliver business success. How far will it take you? You decide.
Big Data is behind countless achievements in everything from motorsport to science to commerce. Use it to find opportunities you may never even know existed, and discover anything is possible.
To deliver on the capabilities of a digital business, there's no question that IT organizations must modernize and automate their infrastructure, and transform their data center operation into a cloud environment – one that is fully automated and self-service. But what infrastructure should underpin this new cloud environment?
The bad news is that the journey to digital breaks all of the traditional infrastructures that have been put in place over the last 15 or 20 years. The good news is that a rapid shift in data center technologies will enable enterprises to optimize existing IT and legacy investments to free up resources for next generation IT that will transform the business. We see these new technologies as pillars for the modern data center.
So what are the pillars of the modern data center?
The storage medium is changing. Flash and ultimately persistent memory will be the dominant vehicle for storing data. Why? Because it delivers the performance required by next-generation applications, while delivering increased performance for traditional applications with better economics than performance disk.
The architecture for a lot of systems in the Modern Data Center will scale out in nature. Scale-Out is a requirement because every business will be dealing with customers generating three orders of magnitude more data – scale-out enables IT to efficiently manage massive capacities with very few resources in a way scale-up systems cannot.
We think many organizations are going to go down the path of putting in place a software defined data center. Software-defined on commodity hardware delivers the economics needed to work at massive data volumes. After all, our customers will have 1000x more data, but not 1000x more budget. This new software defined model also automates the configuration and deployment of IT services, delivering greater business agility and a more flexible, programmable approach to managing data services.
It's also critical that traditional data center infrastructure be cloud enabled. Why? So that an on-prem data center can take advantage of public cloud economics non-disruptively.
All of these pillars are built on a solid-foundation of trust, which means they need to be secure, highly available with world-class support, because at the end of the day this is going to be the foundation of the brand of each company as businesses invariably move online.
Talk to us today for:
We work with Industry majors such as HP, Oracle, IBM, Hitachi, EMC, NetApp to provide you with Unified Virtualized Storage solutions to bring Big Data to reality.